Oakmont Senior Care In Santa Clarita Serves Adults With Alzheimer's And Dementia
Oakmont Senior Care In Santa Clarita Provides The Assisted Living And Memory Care Your Loved Ones Deserve.
When a family member begins showing the signs of memory loss dementia or Alzheimer's it can put a strain on families.
The cost for in-home care can be exponential and invasive, and providing the care yourself can be both physically and mentally taxing on family members. Oakmont Senior Care in Santa Clarita is an industry leader in retirement living and memory care services.
With endless amenities, daily activities, and gourmet dining, Oakmont Senior Care provides you loved ones with the care and attention they need to continue living a healthy and happy life.
"Oakmont Senior Living is a recognized leader in the retirement industry," their company website reads. "Caring for over 4,500 seniors across 51 communities in California and Nevada, Oakmont operates with a passion for excellence, integrity, and high standards of service in our communities."
Memory Care
If your loved one is in the early stages of dementia or more advanced cognitive changes, Oakmont Senior Living has specially trained team members to provide quality care.
Related Oakmont Of Santa Clarita Is A Retirement Community That Acts Like A Luxury Resort
Oakmont Senior Living is committed to keeping your loved ones living a joyful, vibrant, and engaged life, no matter how early or advanced their condition.
Licensed full time nurses specifically chosen for their skills will help to make the transition easy and joyful. Nurses are available 24 hours a day equipped with specialized dementia education, training, and routine evaluations that will provide your loved ones with the care and compassion they deserve.
Oakmont Senior Living also realizes how important routine and regularity is for those with memory loss. The organization is committed to providing your loved ones with a safe and familiar environment.
Oakmont offers easily accessible surroundings so residents can navigate their way around the community and maintain a sense of independence, boosting their self-esteem and helping to decrease their anxiety.
For more information or to schedule a consultation, please visit their website at Oakmontseniorliving.com.
The above is a sponsored article
KHTS FM 98.1 and AM 1220 is Santa Clarita's only local radio station. KHTS mixes in a combination of news, traffic, sports, and features along with your favorite adult contemporary hits. Santa Clarita news and features are delivered throughout the day over our airwaves, on our website and through a variety of social media platforms. Our KHTS national award-winning daily news briefs are now read daily by 34,000+ residents. A vibrant member of the Santa Clarita community, the KHTS broadcast signal reaches all of the Santa Clarita Valley and parts of the high desert communities located in the Antelope Valley. The station streams its talk shows over the web, reaching a potentially worldwide audience. Follow @KHTSRadio on Facebook, Twitter, and Instagram.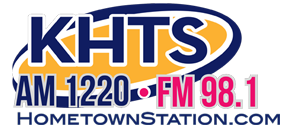 Oakmont Senior Care In Santa Clarita Serves Adults With Alzheimer's And Dementia